Resin Scamp
Sculpted by

Kitty Cantrell

Partbred Pony

Colour
Type

Year Made

Amount Made

Scamp
Unpainted
Resin

1/9th scale Resin


2018
50
The Price was $125/£85
Scroll down for larger photos of the thumbnail pic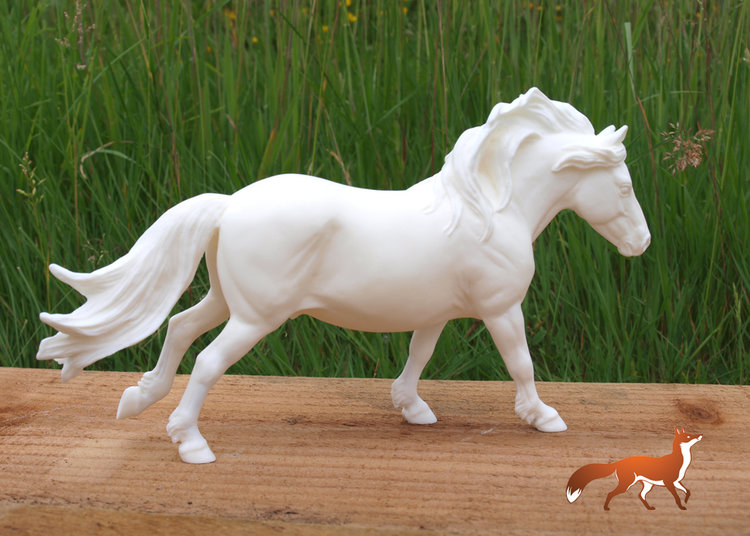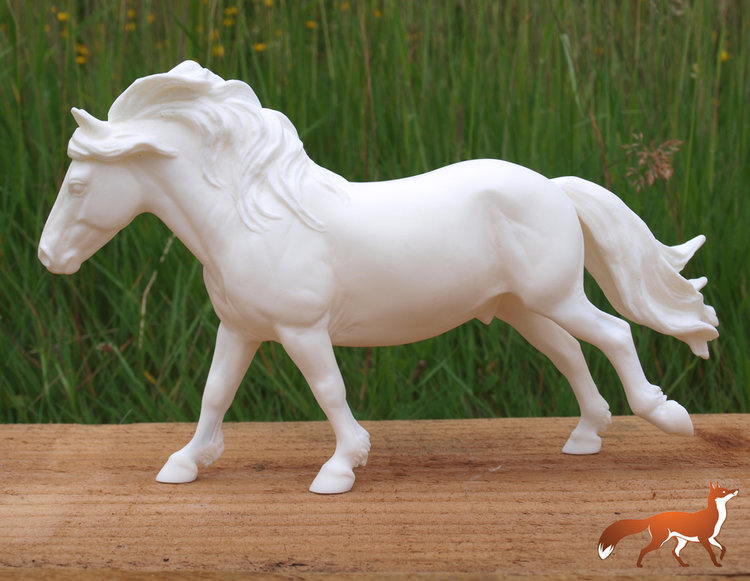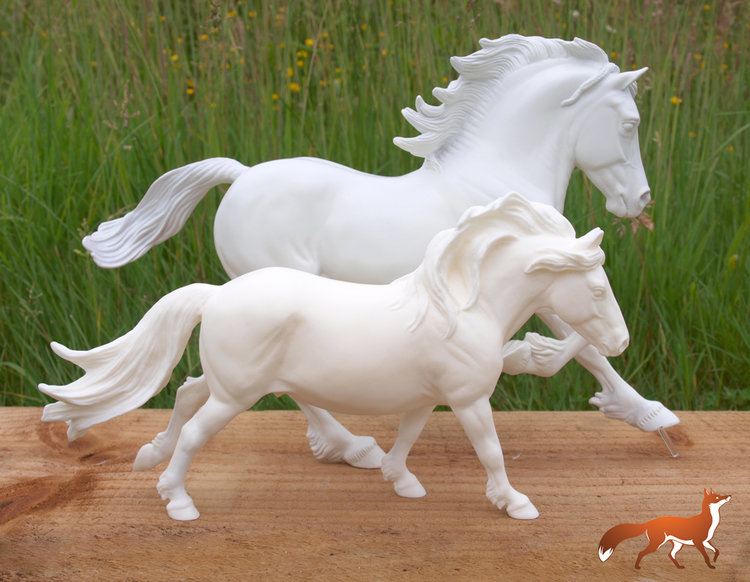 With a Coperfox Welsh Cob for scale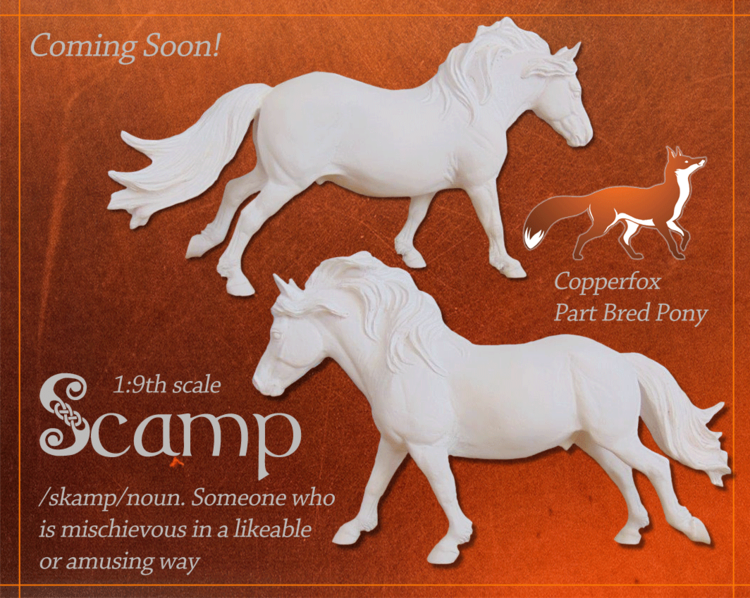 Copperfox orginally wanted to release a family group of Shetland Ponies with Scamp as the stallion. Due to costs and production issues it was decided that Copperfox would use just the stallion and Kitty would keep the rights to the Mare and Foal and release them herself. These were then sold via the Seunta LLC website. The foal was called Socks and the mare was called Sneakers.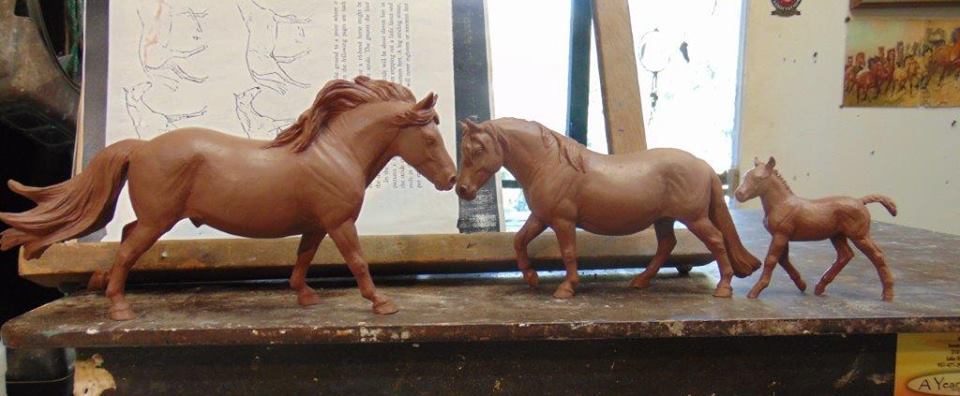 The Shetland Family as sculpted by Kitty.
---
The story of the 'other' Scamp resin ...

Cooperfox asked an British Artist to 'modify' the orginal Scamp Resin as they were (at the time) not quite 100% happy with it - they want it to be more of a British Shetland pony in type and felt that it did not quite fit that description. Kitty was fully aware of this and gave full permission.
Sadly the Artist who was asked to do the work leaked photos of the re-worked resin before Copperfox had given permission. The deal to then use that Artist and re-worked resin was then pulled and Copperfox decided to use the orginal version that Kitty has sculpted.
It is understood there was only ONE version was ever made and it was sold via Copperfox sale in March 2018.